Our team is committed to providing our clients with dental care of exceptional quality.
We take a collaborative approach and work together as a team to take your health to the next level!
Dr. Nishita M. Ondhia
Functional Comprehensive Dentist
Dr. Nishita M. Ondhia
Functional Comprehensive Dentist
Dr. Ondhia holds a B.Sc. Honors in Life Sciences from Queen's University, a Masters in Anatomy and Cell Biology from the University of Toronto, and a Doctor of Dental Surgery from the University of Michigan, Ann Arbor. Dr. Ondhia is a member of the Ontario Dental Association, the Academy of General Dentistry, Toronto Crown and Bridge Study Club, and the Toronto Academy of Cosmetic Dentistry. She regularly attends continuing education lectures with the goal of furthering her expertise by becoming a fellow of the Spear Centre for Dental Excellence. 
Dr. Shael Markin
Dentist
Dr. Shael Markin
Dentist
Dr. Markin was born and raised in Toronto, Ontario. Before graduating with Honours from the dentistry program at the University of Toronto, he completed bachelor's and master's degrees in engineering at the University of Waterloo and the University of Toronto. With an engineering mindset, he is keen on learning about new technologies and how they can be used to advance dental techniques and care.
He enjoys taking time to talk with patients to understand their goals for dental health and setting a path to achieve them. His gentle chairside manner puts patients at ease. It is his goal for patients to feel comfortable in the office and have a consistently positive experience. 
When not working, you can find Dr. Markin out and about with his wife and two young children. He is an avid photographer and aviation enthusiast, enjoys cooking, and is always up for a chat about the latest movies or Netflix series.
Dr. Joshua Shieh
Advanced Care
Dr. Joshua Shieh
Advanced Care
Dr. Shieh is a foreign-trained periodontist practicing as a licensed general dentist in Canada. He is a third-generation dentist from a family that has been practicing dentistry since 1937.
A fellow at the International Congress of Oral Implantology (FICOI), Dr. Shieh is soon to receive Diplomate status with the American Board of Oral Implantology (ABOI).
Apart from being an excellent clinician, he also serves as a faculty at The Institute of Dental Excellence (TIDE) and Advanced Implant Center (AIC).
In the past he has held roles like:
Teaching faculty - University of Toronto - Oral Implant Rehab Clinic
Board member - Education and economics - Ontario Dental Association
Director & clinical instructor - Academy of International Dental Education 
A sanguine by nature with recreation en route to singing, innovative think tanking, and motivation for young adults, he devotes and contributes every day towards making small thoughtful changes to make the world a better place.
Dr. Joshua Shieh is fluent in English, Tamil and Hindi.
Jenny
Patient Care Co-ordinator
Jenny
Patient Care Co-ordinator
Juni
Clinical Client Co-ordinator
Juni
Clinical Client Co-ordinator
Isabel
Hygienist Lead
Isabel
Hygienist Lead
Pavi
Hygienist
Pavi
Hygienist
Mary Ann
Hygienist
Mary Ann
Hygienist
Tula
Hygienist
Tula
Hygienist
Negin
Dental Assistant CDA II
Negin
Dental Assistant CDA II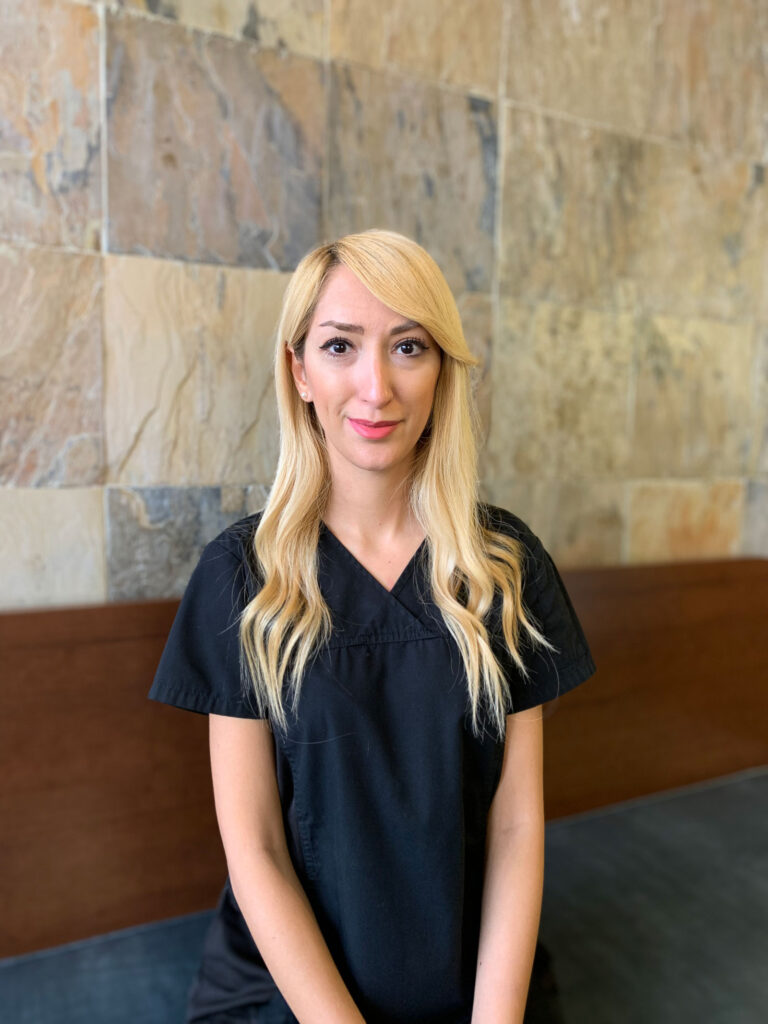 Samantha
Patient Services
Samantha
Patient Services
Shawnee
Patient Services
Shawnee
Patient Services
Gina
Sterilization Co-ordinator
Gina
Sterilization Co-ordinator
Stephanie
Operations
Stephanie
Operations
Scanderson
Tech on Wheels
Scanderson
Tech on Wheels